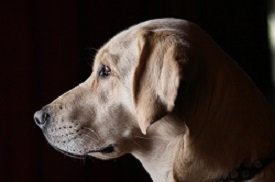 This is our yellow lab Echo, who the logo was modeled after. She is a sweetheart, our good girl, and my Pet Partner. Echo is also a retired dock diver, as she just didn't enjoy the jumping. We visit numerous institutes around Anchorage, and Echo shares her love as we go.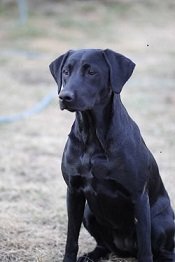 This is Nyx... she is the Mad Lab in our home. She is a field lab and is fully charged and always ready to go. She is a dock diving fiend, and at 18 months has competed in Washington and Canada. She is our youngest and is so full of life. One day, I hope to also have Nyx as a Pet Partner, she just isn't ready yet.
And this is Zoey... she started our lab craze and we miss her each and every day.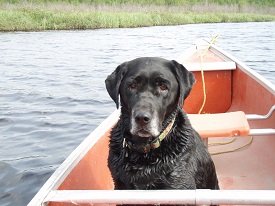 Zoey was in our lives from March 17, 1998 and left us on June 7, 2011. She was my original DockDog, my husband's hunting and fishing partner, and the MAD LAB that started it all.